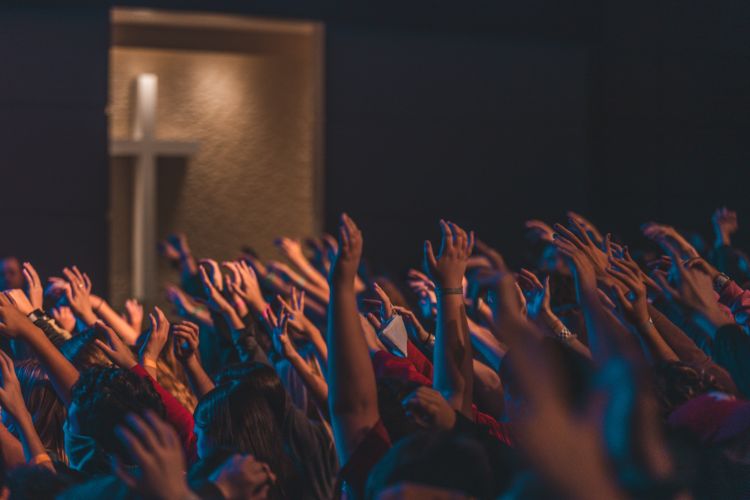 Among the many elements of Christian worship, praise and thanksgiving are perhaps the most common. Though these aspects of worship are related, they are not the same.
Traditionally, praise has more to do with who God is—his character and his attributes. Thanksgiving concerns God's actions in time, some of which we observe and experience. Because thanksgiving has more to do with our senses, many people (and churches) gravitate more to thanking God than praising him.
But the Scriptures point us to praise through thanksgiving. The actions of God reveal his character. We see this in the opening chapters of the book of Ezra.
The Book of Ezra
After the Israelites had been in exile in Babylon for several decades, the Lord stirred up the spirit of Cyrus, the king of Persia (Ezra 1:1). Cyrus issued a decree sending Jewish people back to Jerusalem to rebuild the temple of God that had been destroyed (Ezra 1:3–4). He sent back the tools and utensils which the Babylonians had taken from the original temple, and he made sure that this construction project was funded (Ezra 1:5–11).
The rebuilding begins in Ezra 3. The people built the altar of God first (Ezra 3:2) and immediately resumed burnt offerings, feasts, and sacrifices (Ezra 3:3–6). Of chief importance, the altar was built before the foundation of the temple had been laid.
Completing the foundation was a huge step forward and an occasion for praising the Lord (Ezra 3:10–13). The priests and Levites made music and everyone "sang responsively, praising and giving thanks to the Lord" (Ezra 3:11). The biblical author gives us a glimpse of their song.
For he is good,
for his steadfast love endures forever toward Israel. (Ezra 3:11)
This was a significant worship time, so this quotation is likely just a summary of their song. But it is instructive.
God is Good
The people gathered to worship God "because the foundation of the house of the Lord was laid" (Ezra 3:11). The occasion of worship was thanksgiving. Yet the Israelites used this moment of thanks to declare God's goodness—not just the good things God had done, but the fact that he himself is good.
When we confess that God is good, we are not only declaring that he is upright, consistent, and free from every bit of evil. To say that God is good means that he is the very definition of what is good. He is so fundamental to the creation and to our notion of morality that we understand what is good by understanding him.
As always, the historical context is important. Israel had spent decades scattered in an unfriendly land, driven from the promised place they loved and, because they were unable to worship the Lord, they were in danger of losing their very identity as a people. These are the people who sang about the goodness of God!
His Steadfast Love
This song was not only about God's character. The people also recognized his posture toward them.
"The Lord is merciful and gracious, slow to anger and abounding in steadfast love" (Psalm 103:8). A version of this description of God shows up repeatedly in the Bible and it is a consistent confession of God's people. God's steadfast love is related to his mercy and grace, to the way he pledges himself to a people who are frequently disloyal.
When the Israelites sang this in Ezra 3:11, they confessed God's mercy toward them. He relented of his anger; he made a way for them to return to Jerusalem; he provided this reconstruction of the temple. Though God had every right to wipe out the nation because of their rebellion, he preserved a remnant and stayed true to his word.
God's steadfast love was set upon Israel—not because Israel earned his love, but because God is gracious.
His Love Toward Israel Forever
The last phrase in this worship summary is stunning. God's people celebrated his love toward them forever.
In singing like this, the Israelites highlighted the promises of God and how deeply they shape our hearts and hopes. If God loved us now but his love tomorrow were uncertain, that would be of little comfort. But God has made promises to his people, and God does not break his promises.
If God's steadfast love toward Israel endured forever, they could count on it. They could move into the future knowing that whatever happened around them, God's love would endure. This brings a deep security to God's people, both then and now.
Resolved in Christ
The returning exiles sang about the character of God, the grace of God, and the promises of God. These are excellent foundations for our worship too.
But consider how much deeper and clearer our song can be now that Christ has come! He has shown us the character of God in the flesh (Hebrews 1:3). God's grace was demonstrated through the sacrificial work of Jesus (Hebrews 2:9). The many promises of God find their fulfillment in the Son of God, sent to rescue sinners (2 Corinthians 1:20).
So, let's continue to thank God for all he is doing and all he has done. But let's also spot God's character in his actions—and praise him!

Latest posts by Ryan Higginbottom
(see all)