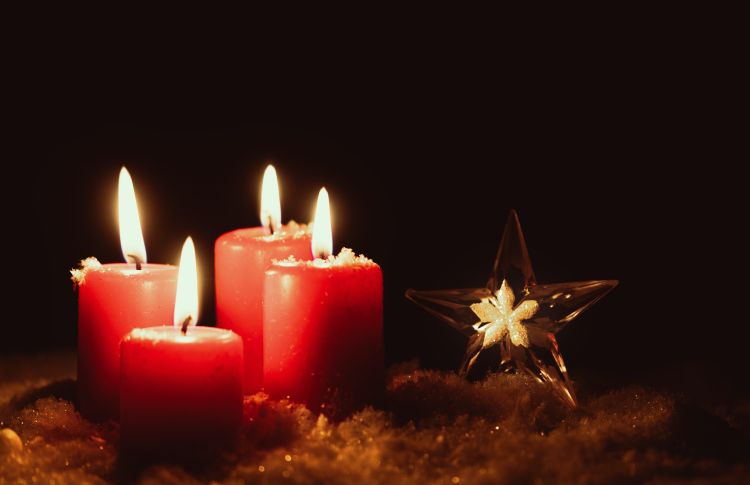 The season of Advent comes at a time when many families are already busy with holiday preparations and extra events. School parties, band concerts, and shopping trips fill our calendars, and the to-do list seems to grow as the hours shrink. A daily or even weekly Advent practice can feel like another thing to manage during the busiest time of the year—another "should" when we are already feeling spent.
However, an intentional time of reflection with our children can be a respite instead of a chore, a time to quiet ourselves and remember that the many tasks and traditions that fill our holiday season are not the real celebration. We are merely waiting for the ultimate joy in the ways we remember Christ's first arrival and in the celebration yet to come when he returns.
Simple Practices
An Advent tradition in our homes opens a wide opportunity for telling the gospel story in a way that will be memorable and will heighten the anticipation that children already feel this time of year. As parents who are intentional with our time and teaching opportunities, we can shape our kids' understanding of Jesus by pointing them to the miracle of his birth.
Your practice can be very simple, perhaps a verse of "O Come, O Come Emmanuel" at bedtime or a candlelit prayer after dinner. You can purchase or make an Advent wreath for your mantel or table and continue the candle-lighting tradition that we enjoy in church each Sunday. Paired with a song, the lighting of a candle can be the perfect way to end a busy day with a short family worship time. (Our family sings this song as we light our candles.)
A paper chain from colorful construction paper is a quick, inexpensive way to observe a countdown to Christmas. You can write a Scripture verse or a word of gratitude on each loop, or simply add one loop each day as you read through the daily Advent reading guide provided at WPCA. With or without a physical countdown, the reading guide is a beautiful addition to the days of Advent. A brief reading from the Bible and a hymn each day work together to tell the full story of Christ's coming.
A Jesse Tree is a popular choice among Christian families. Jesse Tree sets can be purchased, made, or simply printed. More information can be found here.
More Resources
The following resources may also enhance your family's Advent season. Music and calendars are easy ways to experience the anticipation of Christ's coming. If you are looking for something more comprehensive and perhaps ambitious, you may like to explore the daily crafts in The Truth in the Tinsel or the multi-disciplinary plans in A Connected Christmas, linked below. (Note: The resources recommended below all require a purchase.)
Waiting Songs by Rain for Roots
Music is the perfect way to set the tone! This album from Rain for Roots is created for a young audience, but the simple beauty of the folk-style music will appeal to listeners of all ages. With Christmas music playing in every store and on many radio stations, Waiting Songs reminds us that the celebration has not yet begun. The selection of tunes with their thoughtful lyrics captures both the story of the Messiah's arrival, as well as the mood of anticipating something wonderful.
The Giving Manger
This sweet activity turns acts of kindness into a cozy bed for Baby Jesus as children place pieces of straw into a little manger. The Giving Manger by Allison Hottinger and Lisa Kalberer emphasizes "gifting" others with our love and service, and in turn, our acts are a worshipful gift to Jesus himself. The concept can be easily recreated without purchasing the specific book and manger.
The Christmas Promise
The Christmas Promise is a book and calendar combination. As the days of Advent pass, children seek letters to complete a hidden message. The illustrations are bright and cheerful, and the lift-the-flap calendar is fun to explore. A video sneak-peek is available on the website.
The Littlest Watchman (book and calendar)
The Littlest Watchman shares the "big picture" story of the Bible, combining prophecy and the Christmas story in a tale of expectation and wonder. The book places emphasis on waiting on God for the fulfillment of his promises.
The Truth in the Tinsel: An Advent Experience for Little Hands
This ebook provides a brief devotional with a craft for each day of Advent. There are alternative schedules included for people who do not wish to do an activity every day. Supplies are not included. The crafts are fairly simple and appeal to a wide age range. The website also offers printable ornaments and a parent prayer guide for purchase.
A Connected Christmas
A Connected Christmas by Treehouse Schoolhouse is a three-week home education curriculum that combines scripture, hymns, poetry, crafts, art study, handwriting practice, and read-alouds in a carefully organized format. A digital download or a printed copy can be purchased from the website.
Set Aside Perfection
Every family will find some practices work better than others. Time constraints, ages of children, and financial considerations may play a part in your choices. Acknowledging Advent with your children likely will not look like a shiny picture in a magazine. As a person who annually and happily displays a green baby Jesus colored by a four year old, I encourage you to abandon perfection in favor of honoring the beautiful story of anticipation and redemption that God has created.
If you do not frequently gather as a family to have devotions or family worship, perhaps an Advent practice will be the beginning of a new routine for the upcoming year. We can model what it looks like to celebrate Christmas as an expression of faith, not a race with our busy culture.
Finally, as with any practice involving children, set aside your expectations and remember that less is often more. May we open our hearts to the things that children teach us as we journey together toward the manger.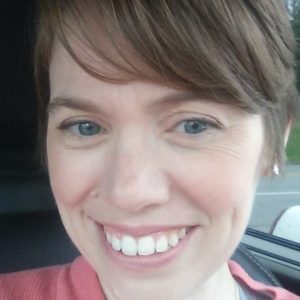 Latest posts by Erica Goehring
(see all)