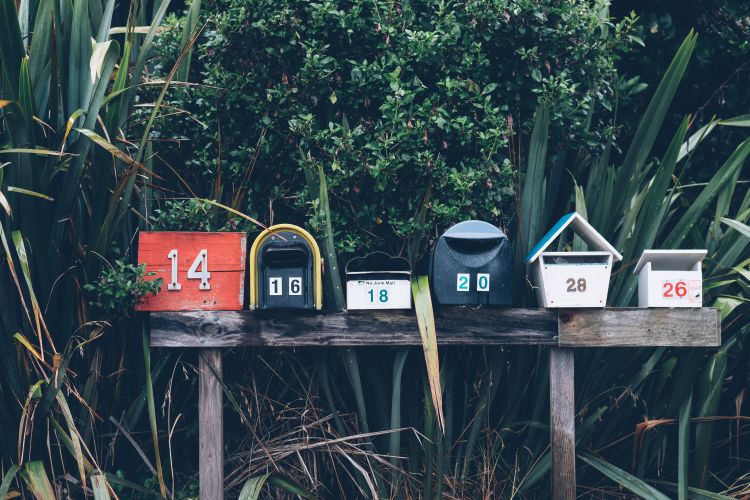 At the time of this writing, we are semi-quarantined in hopes of curbing the spread of COVID-19, a virus that has made the start of 2020 quite memorable.
Response to the escalating cases revved up like an old lawn mower. First we heard rumblings of a sickness across the globe. Tensions rose, and worries took hold. Finally, in one big surge, the engine roared to life, and next thing we knew, schools and businesses closed, and we huddled inside.
What does this mean for Christians? Some believers say that now is the time for the world to know that the Church really is not a building! We are the body of Christ.
Scripture commands us at least nine times* to love our neighbors as ourselves. There is no caveat for pandemics, natural disasters, or personal inconvenience. We are Christ's hands and feet, motivated by love and fueled by the Holy Spirit. Our work does not cease.
I have been thinking about the unconditional command to love our neighbors. Serving others in the current climate feels a little like making sandwiches with our hands tied behind our backs. How can we show love from isolation without touching or visiting? Knowing that we are all learning as we go, here are a few thoughts on loving our neighbors.
Boost Your Physical Health
The guidelines for protecting your own health are not new, but they require added diligence while the threat of illness is high. Details about good hand washing technique and basic disease prevention are available at the following website: https://www.cdc.gov/coronavirus/2019-ncov/prepare/prevention.html. As we practice disease prevention and focus on the well-being of our neighbors, isolation in our homes is a great act of love. We help prevent spreading the virus to the most vulnerable people and potentially reduce the strain on healthcare workers simply by staying home.
Reach Out
We must think beyond handshakes, hugs, and gathering together as ways of showing we care. Calls, e-mails, or messages through social media are not as intimate, but they provide connection and help create a sense of community. Conversation, by any means, shows your love and concern. Ask how people are doing with sincerity and with patience.
Anticipate Needs
People may hesitate to ask for help, so be proactive and anticipate ways to be of service. Ask for wisdom from the Lord. James 1:5 reads, "If any of you lacks wisdom, let him ask God, who gives generously to all without reproach, and it will be given him." Pray for insight as you seek to bless people around you. We need wisdom in order to keep ourselves safe while also extending help. Fortified by prayer, we are better equipped to serve.
The healthy among us can limit exposure for people in high risk categories by offering to pick up groceries or run essential errands. Even spending a few minutes picking up litter or raking the weathered leaves from last fall may improve someone's view from home or lighten his or her workload.
Healthcare workers, retail employees, and emergency responders are still very much on the job. We can broadly assist them by protecting our own health, and we can specifically boost morale by leaving notes of gratitude or sharing colorful drawings from children. If possible, donate supplies or money for emergency work. Consider others in your community who might be under added stress during these difficult times. Small businesses are transforming their operations in order to remain open; we can support their efforts by choosing to purchase essentials from an independent business owner who may be struggling to support a family.
Remember, isolation raises the risk of depression and anxiety for some people. Be mindful of those whose mental health may suffer. Washington County's mental health crisis hotline is 1-877-225-3567.
Prioritize Real Health
As Christians, we know that lack of disease in our bodies is a small part of our overall health. We cannot look to physical fitness to assess our well-being. The apostle Paul says in 1 Timothy 4:7b-8, "rather train yourself for godliness; for while bodily training is of some value, godliness is of value in every way, as it holds promise for the present life and also for the life to come." Resist the urge to raise bodily health as the highest goal.
We can preach hygiene day after day, but real hope only comes through the message of Christ. Philippians 4:4-9 tell us, "Rejoice in the Lord always; again I will say, rejoice. Let your reasonableness be known to everyone. The Lord is at hand; do not be anxious about anything, but in everything by prayer and supplication with thanksgiving let your requests be made known to God. And the peace of God, which surpasses all understanding, will guard your hearts and your minds in Christ Jesus." We are in a position to illustrate what the peace of God looks like in the daily life of a believer. We can share the source of our joy. If we seek total assurance in masks, gloves, vitamins, or government leaders, we are headed toward disappoint. If our eyes are upon God, we are headed toward rejoicing. Help the people in your life to know real health and see real hope in action.
As followers of Christ, fear should not dictate our actions nor halt our work, but if fear has crept into your heart, know that you are not alone. The Lord knows our concerns. Join your voice with others as we pray for comfort and protection.
I pray that God will open our eyes to the needs of our neighbors so that we can shine his light with confidence and love. Our God is a wise and holy father. A virus took us by surprise, but the Lord was not caught off guard. He is ready to equip us to continue the work of his church.
*Leviticus 19:18; Matthew 5:43; Matthew 19:19; Matthew 22:39; Mark 12:31; Luke 10: 27; Romans 13:9; Galatians 5:14; James 2:8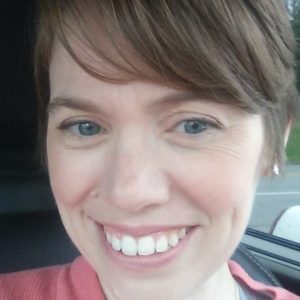 Latest posts by Erica Goehring
(see all)