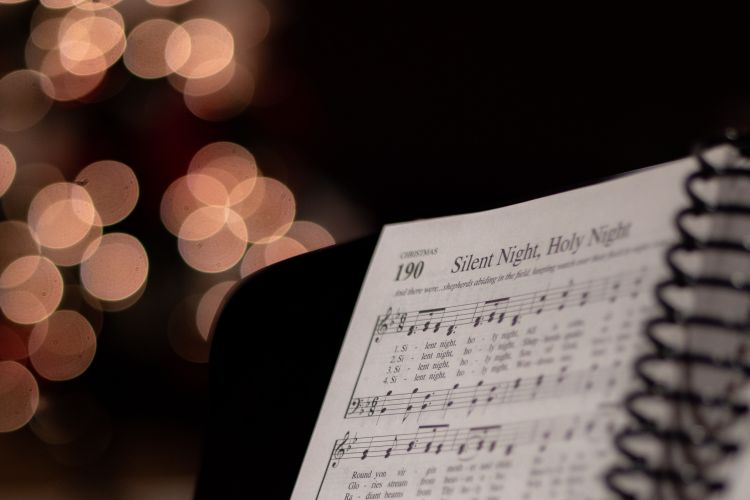 I love music. I love that it can change my attitude and refocus me so quickly. Christmas music is no different for me. I love it all: from Rudolph and Frosty, White Christmas, and Have Yourself a Merry Little Christmas to songs and carols with deep, soul-touching lyrics; songs that remind me of singing in choirs throughout the years, songs I remember from childhood, songs that make me remember those I loved who are no longer here; songs that have the power to bring me to tears as I realize my need for a Savior, His amazing grace, and His love for me.
Here are some of the albums I have been playing on Amazon Music this month. (I have included Spotify links below, but most of these albums are available widely.)
Disclaimer: This list is not exhaustive and you should put it through your own theological vetting process. (I may not be as reformed as some in my musical selections. 😉)
Kids Music
Sing Christmas Songs by Ellie Holcomb
Waiting Songs by Rain for Roots
Instrumental
Midwinter Carols by Joel Clarkson (volume 1 & volume 2)
Other Selections
Majesty & Glory of Christmas (Warning: If you have sung in choirs you will have a hard time not singing along. Your children may make fun of you!)
Prepare Him Room by Sovereign Grace
Heaven Has Come by Sovereign Grace
Sing! An Irish Christmas by Keith & Kristyn Getty
Joy! An Irish Christmas by Keith & Kristyn Getty
Christmas by Sandra McCracken
The Manger by Anne Wilson (Because I can't help myself, I do still love country music!)
Resting in God's Love
May music help you rest more deeply this Christmas season in God's love for you and the joy He brings. Merry Christmas!
Latest posts by Maggie Amaismeier
(see all)