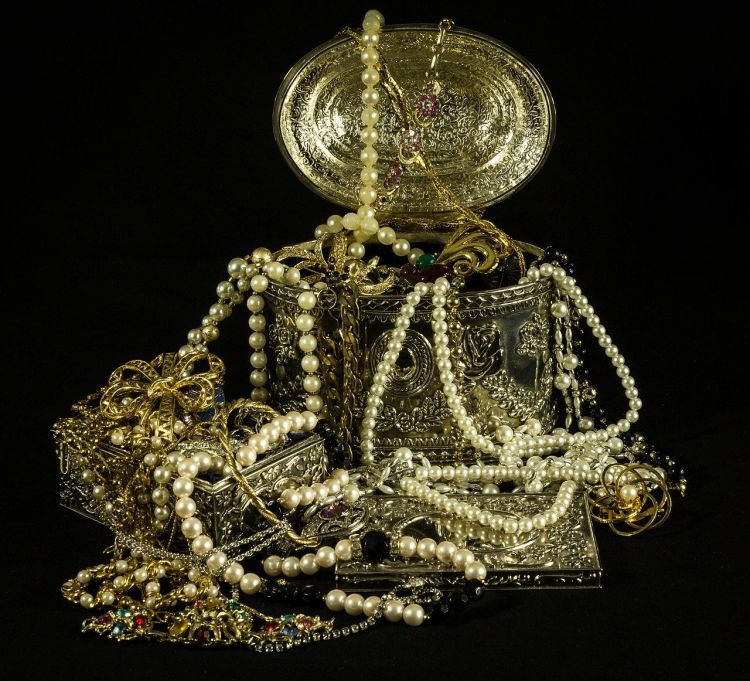 "An excellent wife who can find? She is far more precious than jewels." So begins the description of the Proverbs 31 woman, familiar to Christian women and girls as the pinnacle of biblical womanhood.
Except—Proverbs 31 is not addressed to women.
In a 2018 article for Fathom Magazine, The Proverbs 31 Husband, Rachel Darnall points out that the entire chapter, including the passage about women, is addressed from King Lemuel's mother to Lemuel himself, instructing him how to be a good man and a good king.
"The instruction at the conclusion is not 'See that your wife conducts herself this way' or 'Find such a woman,'" Darnall writes. "The only direct instruction in the excellent wife discourse is this: 'Charm is deceitful, and beauty is vain, but a woman who fears the Lord is to be praised. Give her the fruit of her hands, and let her works praise her in the gates' (Proverbs 31:30–31)."
Freedom from Poor Applications
Redirected to a male audience, the exhortation in the excellent wife discourse shifts from "Women, do these things to be considered good" to "Men, value these qualities in women."
This frees women from some stifling misapplications. Proverbs 31 is neither an instruction manual to women nor a scorecard of their worth. It doesn't teach women how to be good enough to earn a husband, respect, or acceptance by God.
Ladies and gentlemen, I can sew on a button, but I will never "make linen garments and sell them" (Proverbs 31:24). Will I never be an excellent wife?
Such misapplications create a false correlation between the perceived quality of a woman and the level of respect she deserves. If the excellent wife is to be praised in the gates (Proverbs 31:31), is the sub-par wife to be shamed in her home?
A woman's worth is found in being created in the image of God: "So God created man in his own image, in the image of God he created him; male and female he created them" (Genesis 1:27).
The world tells us a woman's worth is in her beauty, her career, her number of sexual partners, her health, or her popularity on social media. The church community has its own false standards: At various stages of life, women earn worth through being married, bearing children, virginity, homeschooling, teaching Sunday school, or having the best dish at the potluck. These are lies. Women, you are valuable and worthy of respect because you were crafted by God's hand, a reflection of his own image.
If she is a sister in Christ, a woman's worth is further grounded in having been "bought with a price" and adopted by God as a "fellow heir with Christ" (I Corinthians 6:20, Romans 8:17). The death and resurrection of Jesus makes her more than "good enough," and no amount of weaving, vineyard planting, or purple dyeing can strengthen or weaken that.
The Value of the Excellent Wife
"She is more precious than jewels" is a statement of value. If every woman has inherent worth given by God, then what makes the excellent wife so valuable? King Lemuel's mom answers: "a woman who fears the Lord is to be praised" (Proverbs 31:30).
The specific activities listed, such as planting vineyards or weaving cloth, point beyond their cultural context to godly qualities. We have many gifted seamstresses in our church. I'm sorry ladies; quilting is not a fruit of the Spirit. But your generosity in sharing your talent absolutely is!
Take, for example, verse 14: "She is like the ships of the merchant; she brings her food from afar." This woman shows wisdom as well as care for her family by planning ahead, shopping around, maybe ordering in bulk, to steward her family's resources well.
Or consider Proverbs 31:16: "She considers a field and buys it; with the fruit of her hands she plants a vineyard." This woman demonstrates initiative, commitment, and follow-through. She not only makes a savvy purchase, but she also capitalizes on her investment by launching a business that requires her continued oversight, in order to generate revenue for her household.
The traits in Proverbs 31 are elsewhere in Scripture addressed to all believers, not just women. Paul encourages industriousness (2 Thessalonians 3:10-11); James urges us to seek wisdom (James 1:5). Jesus in the Gospels "opens [his] hand to the poor and reaches out [his] hands to the needy" (Proverbs 31:20).
What God declares valuable in women is the same thing that is valuable in men: godly character.
Proverbs 31 is for You
Understanding this passage as a meditation on excellence rather than a list of instructions opens applications for every reader.
As Darnall points out, the direct instruction in the passage is to husbands, to notice and praise these qualities in their wives. She explores more applications within marriage in her article.
Single men seeking wives should use these qualities when considering a third date.
Women do well to dwell on what God has labeled excellent and pursue these qualities.
Anyone who knows at least one woman should encourage these qualities in the women around them. When water cooler talk turns to women, men can direct their conversation toward recognizing these qualities in their female peers. Those in leadership may entrust greater responsibility to women who show these qualities. Married women can commend these qualities in their single friends who don't receive the same encouragement from a spouse.
The wisdom of Proverbs—all of its chapters—is a gift from God to all of his people. God has not only redeemed us by his Son and given us his Spirit to keep us from sin; he has also given us practical advice to promote the well being of ourselves, our households, and our communities.
(And, in case it wasn't clear, I recommend Darnall's article.)