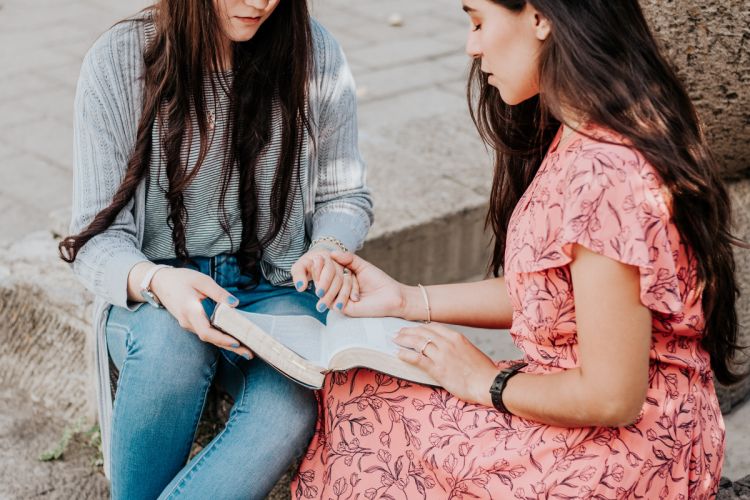 It is a recurring request at every prayer meeting I've attended. God, be with her. Lord, please be with him.
I internalized this prayer early in my Christian life and adopted it just like those around me. But as I grew in my experience and knowledge about God, I got bored with this prayer. I looked down on those who prayed this way. It sounded so generic and unimaginative. Can't we do better? Can't we ask God for deeper things than this? In my misguided pride, I thought those who prayed this way didn't care enough to think of more specific ways to intercede for their friends.
Praying for God's Presence
What I once considered ashes in my mouth has now become honey. I thought I could pray better, holier prayers, but now I realize there's nothing more essential to our well-being. At our deepest, most elemental level, we desperately need God's presence, because we need God himself.
We need God to be with us.
We were made in God's image and designed to be with him—near him—forever. (This is the whole story of the Bible!) But as a result of rebellion, God drove Adam and Eve away from him, out of his presence. The story of redemption is the story of a journey back into the presence of God. We needed Jesus—Immanuel, God with us—to suffer and die in our place, that he might bring us to God.
God's presence is the believer's destiny (Revelation 21:3). It is our present reality. And it should be our longing and our comfort and our strength.
Lament and the Absence of God
Our longing for God's presence is good and holy, and this helps us understand the raw outrage we see expressed in Scripture when God seems absent.
O my God, I cry by day, but you do not answer,
and by night, but I find no rest. (Psalm 22:2)
Why, O Lord, do you stand far away?
Why do you hide yourself in times of trouble? (Psalm 10:1)
How long, O Lord? Will you forget me forever?
How long will you hide your face from me?
How long must I take counsel in my soul
and have sorrow in my heart all the day?
How long shall my enemy be exalted over me? (Psalm 13:1–2)
If you were a friend of these poets, what would you have prayed for them? Lord, be with them! Lord, let them know your presence with them!
God Has Promised
Not only is this prayer in harmony with the teaching of the Bible, God has promised to do this very thing for us. When he says "I will never leave you or forsake you," we can count on it (Hebrews 13:5).
You might be wondering why we should pray for something God has promised to do. That's a good question! However, we could easily turn that question around. How could we possibly pray for anything that God has not promised? As we reach toward the Lord with one hand, we should cling to the Bible with the other, pointing. You have promised; make it happen!
My Greatest Need
I cringe now when I think how arrogantly I judged those dear saints years ago. I wish I could go back to them and ask them to pray that God would be with me! This is what I need most of all. More than health or wisdom, more than safety or provisions—I need God to be with me, as he's promised.

Latest posts by Ryan Higginbottom
(see all)