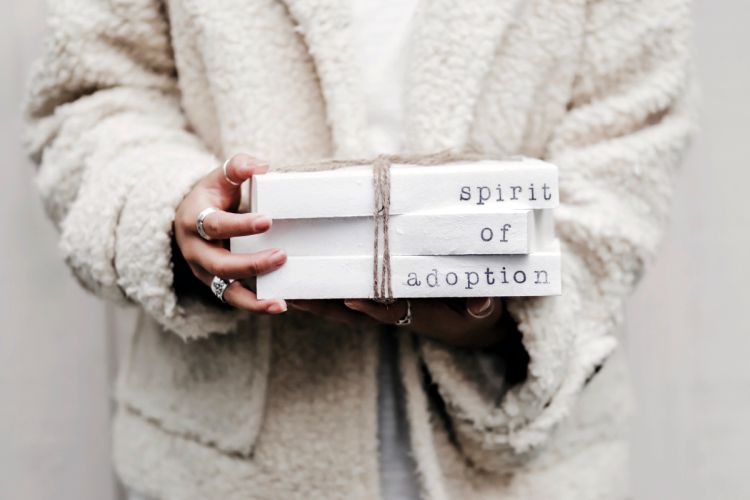 For many Christians, the role of the Holy Spirit in our lives is unclear. We have heard many stories of excess, of churches either ignoring the Spirit or focusing almost exclusively on him and his gifts. If we affirm the Trinity and want to understand and celebrate the work of the third Person, how should we proceed?
Romans 8 is not a bad place to start! It is full of references to the Holy Spirit.
But, because the chapter is so full of these references, we need an entry point. As we look closer, two of the references to the Holy Spirit stand out.
Twice in Romans 8 we are told that "the Spirit himself" does or accomplishes something. This phrase is emphatic, designed to make us look up from our coffee and take notice. The Spirit does not contract these jobs out to others, he does them himself, intimately involved in this work for us.
The Spirit Bears Witness
This phrase first occurs in verse 16.
For you did not receive the spirit of slavery to fall back into fear, but you have received the Spirit of adoption as sons, by whom we cry, "Abba! Father!" The Spirit himself bears witness with our spirit that we are children of God, and if children, then heirs—heirs of God and fellow heirs with Christ, provided we suffer with him in order that we may also be glorified with him. (Romans 8:15–17, emphasis mine)
When the Spirit "bears witness" with our spirits, he is reminding us—testifying to us—that we are children of God. Why would we need such reminding? Too often we default to a "spirit of slavery" which leads us to fear (Romans 8:15).
To know when we are sliding back into a spirit of slavery and away from the Spirit of adoption, we only need to consider the difference between slaves and children. When we take on a mindset as slaves, we have an overwhelming sense of duty and no reward. We don't know any affection from God, only lists of things to accomplish or avoid. Our interaction with God feels distant and unapproving; we are without the rest and warmth of a beloved, adopted child.
If any of these descriptions fit you, there's good news: The Holy Spirit wants to convince you of the truth! He himself aims to persuade your spirit that you really are a child and heir of God.
Note that this identity as a child of God is not just teddy bears and lollipops. We "suffer with [Christ] in order that we may also be glorified with him" (Romans 8:17).
But there is glory coming for the children of God, and the Spirit will keep reminding us who we are until that day. How this happens is probably worthy of a much longer article, but here's an initial thought. Some excellent ways to listen to the Spirit testifying to us about our status as children of God are to read the Bible (the Spirit-breathed word), to meditate on truths like this very passage (Romans 8), to pray (see below), and to sing psalms, hymns, and spiritual songs that emphasize the truth of our adoption.
The Spirit Intercedes
This wonderful phrase also appears in verse 26.
Likewise the Spirit helps us in our weakness. For we do not know what to pray for as we ought, but the Spirit himself intercedes for us with groanings too deep for words. And he who searches hearts knows what is the mind of the Spirit, because the Spirit intercedes for the saints according to the will of God. (Romans 8:26–27, emphasis mine)
We have many weaknesses, including not knowing what to pray for. So the Holy Spirit prays for us.
The word "likewise" in verse 26 doesn't refer to our weakness or to prayer, but to groaning. Paul has written that creation groans (Rom 8:22) and that we groan (Rom 8:23). The Spirit likewise groans.
Ours are the groans of waiting and longing for new-creation bodies in the midst of suffering. So when we "do not know what to pray for," this isn't just indecision or a lack of direction. We are often confused and wordless in our prayers because we have come to the end of our energy, effort, and speech. We trust God but don't know what that might look like going forward. In our lament, we can give this over to God, because the Spirit is at work.
What difference does this make for us? Knowing that the Spirit prays, we can sit with God in prayer when we don't have words. It is good to keep coming to him in our confusion and suffering—we don't need any fancy language or feeling of holiness. We can trust that the Spirit will intercede for us (just as Jesus also does, see Romans 8:34) "according to the will of God."