I can't remember the last time I was hungry.
Not another-Oreo-would-hit-the-spot hungry. Not grab-a-granola-bar-mid-afternoon hungry. I mean honest, echoes-in-the-stomach hungry. I suspect I'm not alone.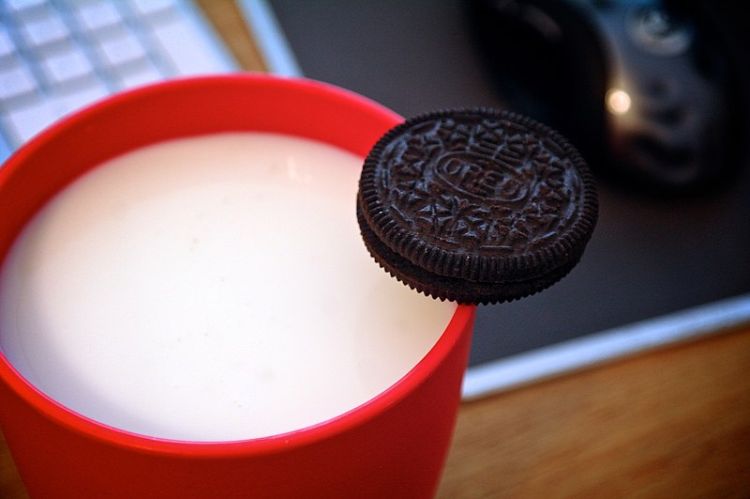 I thank God for this. Many people around the world—and plenty in my own town—ache for food. God has (to this point) spared me this distress, and I'm grateful.
But I have often been a poor steward of God's provision. I have used food to push hunger away, rejecting my body's built-in notification system. In eating and snacking (and snacking and snacking), I have insulated myself against feeling my need.
The physical risks of this habit are obvious, but the danger runs deeper.
A Spiritual Problem
Notice the centrality of hunger and thirst in these three passages from the Bible.[1]
Matthew 5:6
Blessed are those who hunger and thirst for righteousness, for they shall be satisfied.
Psalm 42:1-2
As a deer pants for flowing streams,
so pants my soul for you, O God.
My soul thirsts for God,
for the living God.
When shall I come and appear before God?
Psalm 63:1
O God, you are my God; earnestly I seek you;
my soul thirsts for you;
my flesh faints for you,
as in a dry and weary land where there is no water.
Hunger, thirst, pants, faints. The Bible uses the language of our bodies to describe a heart inclined toward God.
Can you hear the desperation in these words? "To hunger" doesn't mean to want to eat very much. Hunger is the body's testimony to the necessity of food.
Read those verses again. God is not a take-or-leave bedtime snack; he is our sustenance.
More Than Hunger
Analogies depend on a known reference. Jesus's claim to be the Good Shepherd (John 10:11) is meaningless unless his audience was familiar with sheep. The Israelites knew about consuming fires (Deut. 4:24) because of their daily cooking and worship habits.
So if the Bible urges us to hunger for God, physical hunger should not be so rare in our lives. Bodily hunger brings the spiritual reality into the physical realm; it points us toward proper desires. But God uses more than hunger.
Grief, loneliness, waiting—these feelings and experiences of wanting and lacking are all a gift from God. They show us our lack of control and our need for help outside ourselves.
When we make it our goal—always unspoken—to avoid any trace of these feelings, we lose a powerful guide. We reject pictures and lessons from God designed to draw us to him.
Satisfied in Jesus
In the context of asserting his oneness with the Father (see John 6:30), Jesus made this remarkable statement.
"I am the bread of life; whoever comes to me shall not hunger, and whoever believes in me shall never thirst." — John 6:35
This is glorious—our spiritual hunger is temporary! God gives the longing and provides the fulfillment. Because of the work of Jesus, this ultimate satisfaction is for everyone who comes.
Implications for Today
In God, and because of Jesus, we will be completely satisfied. We have present-day glimpses of that satisfaction, but we await the fullness. What does that mean for today?
I've realized I need these feelings. Hunger, thirst, grief, loneliness—they remind me of my dependence and God's thorough provision, both now and in the future. God supplies everything I require, from the smallest reassurance to my greatest need—God himself.
God brought me to this issue through food, so I'm starting with physical hunger. Over the past two months I have been snacking less and fasting more. Small steps, to be sure, but I hope God will use them to build within me a longing for him and the confidence that he will satisfy my deepest hunger pangs.
[1] There are many more passages like this. Here's a small sample: Psalm 119:81, Rev 22:17, Psalm 107:8-9, Psalm 143:6, Psalm 84:1-2.

Latest posts by Ryan Higginbottom
(see all)