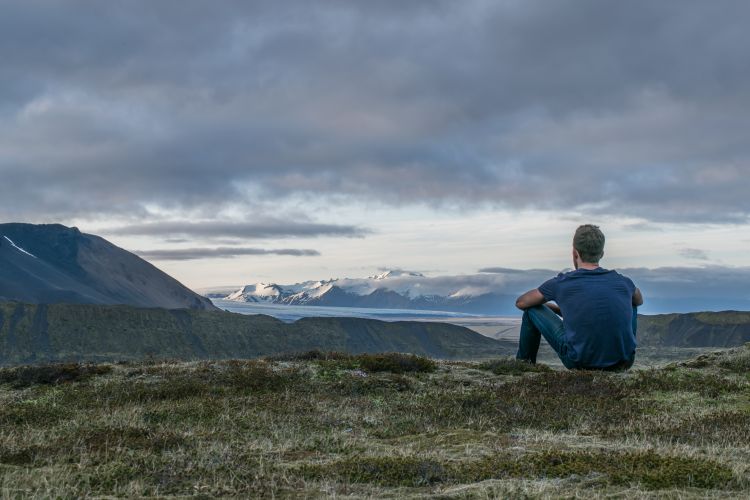 We gathered around a glass enclosure at PetCo. My kids pressed their fingers and noses against the glass, trying to get a look at the entangled pile of ferrets napping in the corner. Some of the animals curled in upon themselves, while others were practically upside down—their mouths sleepily hanging open to show tiny, pointed teeth. I shuddered a bit.
"Oh, Mommy! Can we have one? Please?" my family begged in chorus. "They're so cute."
Cute? Ferrets are too "rodent" for my taste. They make me think of a rat that got stretched like dough in a pasta maker. Sure, a ferret's face resembles the more appealing sea otter, but the teeth, the little feet, and the beady eyes all bring me to emphatically decline my children's requests.
"Mom, the sign says $39.99," my first-born reasoned as he pulled out his wallet. "I almost have that much. If you could just…"
"No," I interrupted.
My husband stepped in with a grin on his face.
"Give Mommy some time, guys," he said. He turned to me with mischief in his eyes. "Do a little research. You'll come around."
I playfully punched him in the shoulder. This is an on-going joke between us. For as long as I can remember, I have loved research. When I dive into a subject, I become enthusiastic and nearly obsessed about my subject matter. I can become sympathetic to a cause after I've examined the complexity of the issues. I believe this is a good character trait—leading me to be well-informed and a person of compassion and empathy. However, it can also get a little silly with long, one-sided conversations at the dinner table about anything from urban chicken farming, to cellos, to childbirth. I admit that I dive in and try to drag my family with me.
When I allocate time to an idea, I am altering my perception of the world simply by placing my attention in a specific way. You probably do it, too. We want to lose weight, so we dig around on the internet for solutions. We desire to change something in our relationships with our kids, so we pick up a parenting book. We're hoping for a promotion at work, so we listen to the latest leadership podcast. Most of us have realized that when we learn more about something, we sharpen our attention toward that issue or object. We might not grab another doughnut because we just read about the downfall of simple carbs, for example. Most of us have also experienced the fading interest that comes shortly after a New Year's resolution loses its sparkle. It's easy to lose focus and hop to the next obsession.
As a Christian, I know that my attention needs to be on the Lord, and my growth in faith is dependent on a steady diet of truth from God's word and an influx of the Holy Spirit. Not unlike the weight-loss books and last year's resolution, the knowledge and richness I gain from Scripture can fade if I am not deliberate about making time for study and prayer. I will drift back to the world and the sinful thoughts of my own heart if I do not return to the Bible with regularity and lean into the wisdom of the Holy Spirit.
Consider Matthew 6:21. "For where your treasure is, there your heart will be also." Aren't time and attention two of the gifts (the treasures) God has given to us? We allocate these finite things in many ways through a lifetime. The world clamors for our attention. We are bombarded daily with messages that insist that we must focus on our bank account, our BMI, our wardrobe, our kids' report cards, our grocery list, and our calendars. And on and on. 
Any Christian knows that the emotional high of being saved or coming to a new understanding of Christ does not last forever. Our hunger for God waxes and wanes over the years of our discipleship. This is common. Few of us will stay on the soaring cloud of first love. God knows the fickleness in our humanity, and he will, through his Holy Spirit, sustain us when new love fades and we are enticed by things, people, and ideas that he does not intend for us. He welcomes us back after we have strayed, even pursues us when we would rather flit from one worldly interest to another. (See the parable of the lost sheep in Matthew 18:12-14 and Luke 15:3-7.) But we can be wise in fixing our gaze upon our Savior.
God offers us instruction on how to avoid the temptations of the world. In Philippians 4:8, we read, "Finally, brothers, whatever is true, whatever is honorable, whatever is just, whatever is pure, whatever is lovely, whatever is commendable, if there is any excellence, if there is anything worthy of praise, think about these things." God gives us discernment and his Spirit so that we can choose purity over vulgarity, beauty over ugliness, and honor over corruption. Without his intervention, we would not see the world for what it is, but with Scripture in our minds, we will see the world through a different lens. Again, God knows this. In Deuteronomy 8:10, God tells his children, "You shall therefore impress these words of mine on your heart and on your soul; and you shall bind them as a sign on your hand, and they shall be as frontals on your forehead." This is an instruction to keep God's word ever present.
When I am researching an issue, I have trouble thinking about anything else. I have lain in my bed long after I should have been asleep, unable to turn off thoughts about landfills, industrial farming, math curricula, and whether or not I could actually run a marathon. (Yes, my interests are varied.)
Imagine if my days included more time lingering over the Bible, resting in its promises and being stretched by its commands. Where, then, would my thoughts drift when I am troubled by an obligation or a looming deadline? How, then, would I react during a strained conversation with a colleague? Where would I turn when I face disappointment or pressure? How would I respond to a homeless person on the street, my spouse after a disagreement, or maybe even my neighbor's question about the reality of God? A shift toward a heavenly focus can be as subtle as closing internet clickbait in favor of time in the Bible or redirecting a conversation with a friend in order to steer away from the potential of gossip. I can place my focus with intention and follow it.
Where our treasure is, our heart lies. Where our gaze lands, our thoughts follow. When we focus on Jesus and his good news, we are primed to walk nearer to him, speaking and behaving in ways that bring us ever closer to our Savior.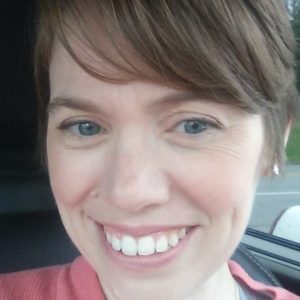 Latest posts by Erica Goehring
(see all)