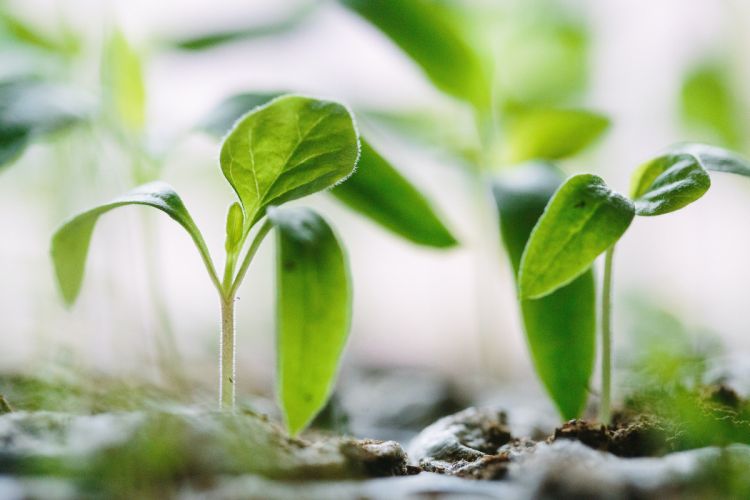 The title of this post is true, you know. I know God's will for you, sure as the shoes on my feet.
This isn't a predictable message. It doesn't involve your career, your home, or your spouse. It's not about the next big decision in your life. (At least, not specifically.)
Are you jittery with suspense? Here's the truth.
God's will for you is your sanctification.
God's Role in Your Sanctification
My revelation for you comes from God's word. Specifically, Paul writes this to the Thessalonians: "For this is the will of God, your sanctification" (1 Thess 4:3).
"Sanctification" sounds like a fancy theological word, but it's easy enough to understand. It refers to our growth as Christians, the development of greater trust in the Lord, deeper love for God and our neighbors, fuller obedience, more thorough repentance. Sanctification is the process—sometimes a painful one—by which we resemble Jesus more and more.
It would be terrifying if sanctification were left entirely to us. But God is involved through and through, as Paul writes in his letter.
We should focus on pleasing God. Though we please God by observing his law, Paul directs our focus specifically to God. This is far more motivating than merely holding up a set of rules to obey.
Finally, then, brothers, we ask and urge you in the Lord Jesus, that as you received from us how you ought to walk and to please God, just as you are doing, that you do so more and more. (1 Thess 4:1)
Sanctification is a sign of knowing God. In this passage, Paul writes pointedly about sexual immorality, and he draws a contrast between Christians and Gentiles. He wants the Thessalonians to behave with "holiness and honor, not in the passion of lust like the Gentiles who do not know God" (1 Thess 4:4–5). Knowing God should be the beginning of all ethical decisions and behavior.
The Lord is an avenger. Sanctification involves loving our neighbors, including our brothers and sisters in the faith. Paul warns his friends that they must not "transgress" or "wrong" their brother, "because the Lord is an avenger in all these things" (1 Thess 4:6). As we must remember that God is our father, we must not forget that he is also the judge.
God has called us for purity. When we sin, we go against the very purposes of God for us. "For God has not called us for impurity, but in holiness" (1 Thess 4:7). Purity and obedience are not easy, but it is comforting to know that we swim with the current of God's will for us when we abstain from immorality.
God gives us his Holy Spirit. Paul tells the Thessalonians that those who ignore his exhortations are in danger for their souls. "Therefore whoever disregards this, disregards not man but God, who gives his Holy Spirit to you" (1 Thess 4:8). The command for holiness comes from God, not from man. But God gives himself, in the person of the Holy Spirit, to teach, strengthen, guide, and encourage us in this same holiness.
Abstain from Sexual Immorality
The specific issue Paul had in mind for the Thessalonians' sanctification was sexual immorality. From what I understand, in many Greek cities in the first century, sexual immorality was rampant. Men rarely limited their sexual relationships to only their wife. It was vital that this church take a clear stand before their watching neighbors on this matter.
Through Paul, God's command is to "abstain from sexual immorality" (1 Thess 4:3). This is not an area that calls for moderation; these Christians are not to wean themselves from this behavior like a man who wants to quit smoking. All sexually immoral behavior needs to be put aside, now.
This is not just an ancient message, of course. We need Christian sexual ethics just as much as the first century church. Because we are loved by God, adopted by him at the highest possible cost, we must live in a way that pleases him.
Excel Still More
Paul has a brilliant, loving way of bringing this command to his friends. He encourages them to keep doing what they're doing, only more.
The Thessalonians know the instruction Paul gave them, how to walk with and please God, and they are doing it (1 Thess 4:1). Paul pleads with them to "do so more and more" (1 Thess 4:2).
Find more ways to love and obey. Do it more often, in more areas of your life, regarding more and more people. Search out more ways to repent. Don't be content with a plateau.
This is good for us to hear. It is far too easy to fall into patterns that are at cross purposes for our Christian obedience.
Be encouraged, dear saints. When you hear that God's will for you is your sanctification, you may be disappointed, because for too long "obedience" has come to make us think of a boring, humorless, locked-down life.
This couldn't be further from the truth. What God commands is not only good for us, it's best for us. And there is deep, lasting joy in aligning ourselves with God's will and purpose for us.