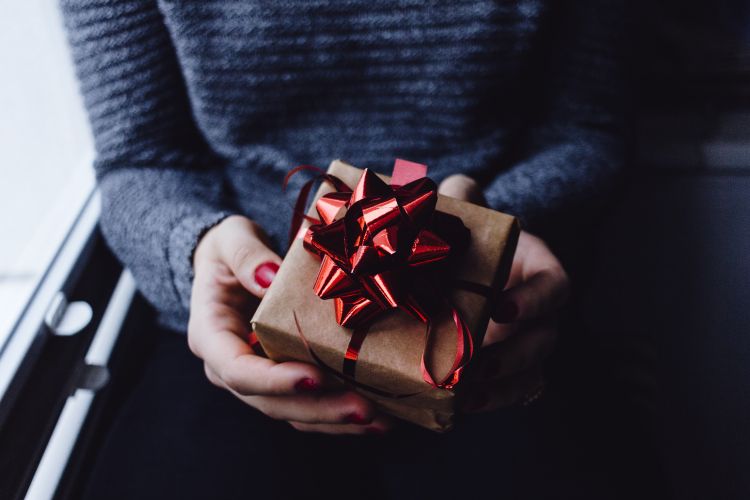 Advent is a time for reflection and preparation. Christians meditate on themes of hope, love, joy, and preparation to commemorate the birth of Jesus when celebrating Christmas Day. It is a comfort that Jesus is Immanuel, God with us, and His commission is that comfort is proclaimed to all the world (Matthew 28:16–20). The season of Advent provides the followers of Jesus the opportunity to live out the themes of hope, love, joy, and preparation. The season can leave those believers and unbelievers with physical, emotional, and spiritual pain isolated when the presence of God and his people could benefit them the most. This Advent, we can give the present of presence to someone in need of God's love.
Follow the Divine Example
God best exemplifies the care of others through presence as stated in the Psalms. "God is our refuge and strength, a very present help in trouble" (Psalm 34:1). Consider how the presence of God in these examples and our lives can inspire us to minister to the needs of others.
Yahweh — (1 Kings 19:1–15) When the prophet Elijah was overcome by exhaustion after a dramatic confrontation with the prophets of Baal, the Lord made his presence known. He provided physical nourishment and assurance to Elijah that he was not alone.
Jesus — (Luke 19:1–10) Jesus demonstrated the transformative power of his presence in the account of Zacchaeus, the tax collector. Jesus's outreach, despite the stigma of associating with a tax collector, resulted in the repentance of Zacchaeus and restitution to all whom he had defrauded.
The Holy Spirit — (John 16:1–15) The Spirit is the comforter promised to the followers of Jesus after he ascended into Heaven. Jesus said the Holy Spirit would be a guide and support through persecution and the mission to preach the Good News of salvation to the world. The Spirit is an ever-present help (John 14:16).
The Ministry of Presence
In his article, The Ministry of Presence, Dr. Stephen Davey describes every Christian as qualified for the ministry of presence. "You do not have to be anything but available to be a wonderful tool in the hand of God."
To participate in the ministry of presence, we need to be mindful and prayerful of family members, church members, fellow students, colleagues, and others we know who require support. Make an invitation tailored to the individual's specific circumstances on your heart. For example, one person with a medical condition may benefit from transportation to an appointment or a visitation in the home. In contrast, one with a contagious illness may be ministered to by a telephone or video call. No matter how a person is suffering—the death of a loved one, loss of employment, or a traumatic diagnosis—the ministry of presence is appropriate.
Davey quotes author Joseph Bayly to explain how mere presence is often more valuable than words.
I was sitting, torn by grief. Someone came and talked to me of God's dealings, of why it happened, of hope beyond the grave. He talked constantly; he said things I [already] knew were true. I was unmoved, except I wished he'd go away. He finally did. Another came and sat beside me for an hour and more; listened when I said something, answered briefly, prayed simply and left. I was moved. I was comforted. I hated to see him go.
Davey warns against the well-intentioned impulse to quote the Bible and offer platitudes to those we serve. A genuinely applicable verse or nugget of wisdom can be perceived as trite and dismissive to a person in pain if it is made with an inappropriate tone or timing. Instead, we can focus on being present, not profound.
The ministry of presence is risky, and we can take that risk because we've experienced the loving presence of God ourselves. Because God has sought us out and made his dwelling with us through Jesus, we can extend ourselves when the task is unpleasant or when we may not be appreciated. God has much to offer both believer and unbeliever through our presence: "How then will they call on him in whom they have not believed? And how are they to believe in him of whom they have never heard? And how are they to hear without someone preaching?" (Romans 10:14)
'Tis The Season To Serve
Advent allows the Christian to reflect on the present and presence that define Christmas and Christianity: Christ Jesus. The present God gave the world he so loved (John 3:16) modeled a ministry of presence for all of us to follow (John 13:34–35). Jesus was intentionally present with the lost, hurt, sick, and poor of society. The joy that Advent heralds transcends our circumstances. Still, life circumstances can steal that joy from the people around us afflicted by physical, emotional, or spiritual pain. Therefore, as recipients of God's gracious presence, let us minister to those who need a loving presence this Advent and in the year to come.