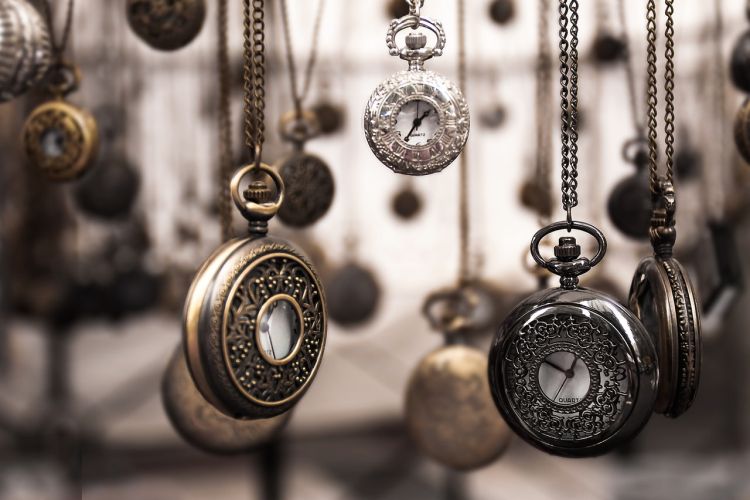 We pray, "Your kingdom come, on earth as it is in heaven." We strive to live in the reality of Christ's saving work, doing good works, loving our neighbors, and spreading the good news. And yet every day another news story: Abortion legalized up to delivery, racist behavior defended, people fleeing genocide, sexual abuse exposed even in the church. The kingdom feels no closer. I don't know about you, but I feel weary. How long will God allow this to continue?
God is playing the long game, much longer than we can comprehend. He is doing a work forged before time—or rather, before time was a concept. Peter reveals this work: He writes to believers to "count the patience of our Lord as salvation" (2 Peter 3:15a).
(Keep a tab open to 2 Peter 3:8-15. This post will refer to it frequently.)
Patience is a divine attribute. God does not rise to the standard of patience; rather, patience is virtuous because it is how God relates to time. The eternal God is neither constrained by time (2 Peter 3:8) nor fears its ticking minutes. But we are dust. The passage of time weighs heavily on us humans. Thirty seconds to microwave her lunch is agony to my toddler. As beings created within time and cursed at the Fall, the eternal perspective of God comes unnaturally to us. It is a fruit of the Holy Spirit in us when we exercise patience, holding loosely to this life. We cannot be eternal as God is, but we trust that the eternal God is at work for our good (Romans 8:28).
God at work in Habakkuk
Habakkuk felt the strain of enduring while sin appeared to reign. He looked around at Judah and saw destruction, violence, perverted justice, and the wicked oppressing the righteous (Hab. 1:2-4). "O Lord, how long shall I cry for help, and you will not hear? Or cry to you "Violence!" and you will not save?" (Hab. 1:2).
God responded that he was doing a work: first a work of repentance among his people through the judgment of Babylon's invasion (Hab. 1:6); and then—much later—a work of damnation upon evil Babylon for their crimes. Habakkuk would not live to see Babylon's demise, but God told him to be patient: "For still the vision awaits its appointed time; it hastens to its end—it will not lie. If it seems slow, wait for it; it will surely come, it will not delay" (Hab. 2:3).
Slowness is a human perception of time. Slowness feels each second building into minutes, the minutes into years, and the years stretching into a lifetime. The Bible instructs us to replace this perception of slowness with patience: If it seems slow, wait for it.
God at work in redemptive history
Peter contrasts these divine and human perspectives on time: "The Lord is not slow to fulfill his promise as some count slowness, but is patient toward you…that all should reach repentance" (2 Peter 3:9). What we perceive as slowness is a work in progress. God is calling all those he has predestined (Romans 8:30), and his patience will endure until the last lost sheep is brought into the fold.
But God's patience does end.  
"But the day of the Lord will come like a thief … and the earth and the works that are done on it will be exposed" (2 Peter 3:10). Those who mistake God's patience for permission are condemned by the very time offered to them in kindness. Each hour they do not repent, they are "storing up wrath for [themselves]" (Romans 2:5). Like he did in the days of Habakkuk, the Lord is doing a double work: First of repentance, then of damnation. Mercy, then justice.
God has endured the presence of sin in his once-perfect creation since the Fall in order to complete this foreordained work: To send a Savior to redeem from their sins a people for himself. Thousands of years stretched from the first promise that the seed of the woman would crush the head of the serpent (Genesis 3:15) to the advent of the Messiah; two thousand more years have passed since Jesus promised to return soon to enact his kingdom (Revelation 22:20); and a million more years may pass, or Jesus may return before you finish reading.
In any case, we are assured that God is at work, calling every one of his people to repentance; that he will not delay his justice against wickedness a moment longer than he has appointed; and that when he is done, the redeemed will live in "new heavens and a new earth in which righteousness dwells" (2 Peter 3:13).
But we are human. It feels slow. In addition to praying for the Spirit's fruit of patience, what can we do while we wait?
Our work in the present age
We may lament. The Christian life is not one of aggressive cheerfulness in the face of pain and sorrow. Creation groans at the brokenness of a world marred by sin, and so may we (Romans 8:22-23). One model for lament is the martyrs under the altar in Revelation 6:9-11. As those who have died in Christ, these (literal or representative) souls have been sanctified, so their lament is pure.
They cry: "O Sovereign Lord, holy and true, how long before you judge and avenge our blood on those who dwell on the earth?" (Revelation 6:10). This lament first recognizes God's sovereignty and his character, then pleads for the Lord to act in a way consistent with his character.
We must also live by faith. The Lord told Habakkuk, "Behold, [the wicked's] soul is puffed up; it is not upright within him, but the righteous shall live by his faith" (Hab. 2:4). This faith includes believing that God's justice will prevail, as well as trusting in his promise to save his people and establish his kingdom.
Peter elaborates on how we should live as people of faith: "Therefore, beloved, since you are waiting for these, be diligent to be found by him without spot or blemish, and at peace" (2 Peter 3:14). Earlier he calls believers to "lives of holiness and godliness, waiting for and hastening the coming of the day of God" (from 2 Peter 3:11-12). We pray, "Your kingdom come," and we have the opportunity to hasten that work. We do so by enacting God's will on earth, living holy and godly lives as well as seeking out the redeemed by calling others to repentance.
There's a potential pitfall here: To be so reassured by God's eternal justice that we forsake the pursuit of justice on earth. Just the opposite—because we know the kingdom is coming, our desire for holiness and godliness should motivate us to seek the will of God on earth, including pursuing justice and opposing oppression (Isaiah 1:16-17; 58:6-7; Obadiah 1:10-11; James 1:27; 2:14-16).
After reading this, you'll likely see some new report of corrupt politics, violence, or abuse. Feel free to lament that sin taints everything we see, but also remember to rejoice that God is sovereignly working out his plan to overthrow evil and establish his kingdom, where righteousness dwells.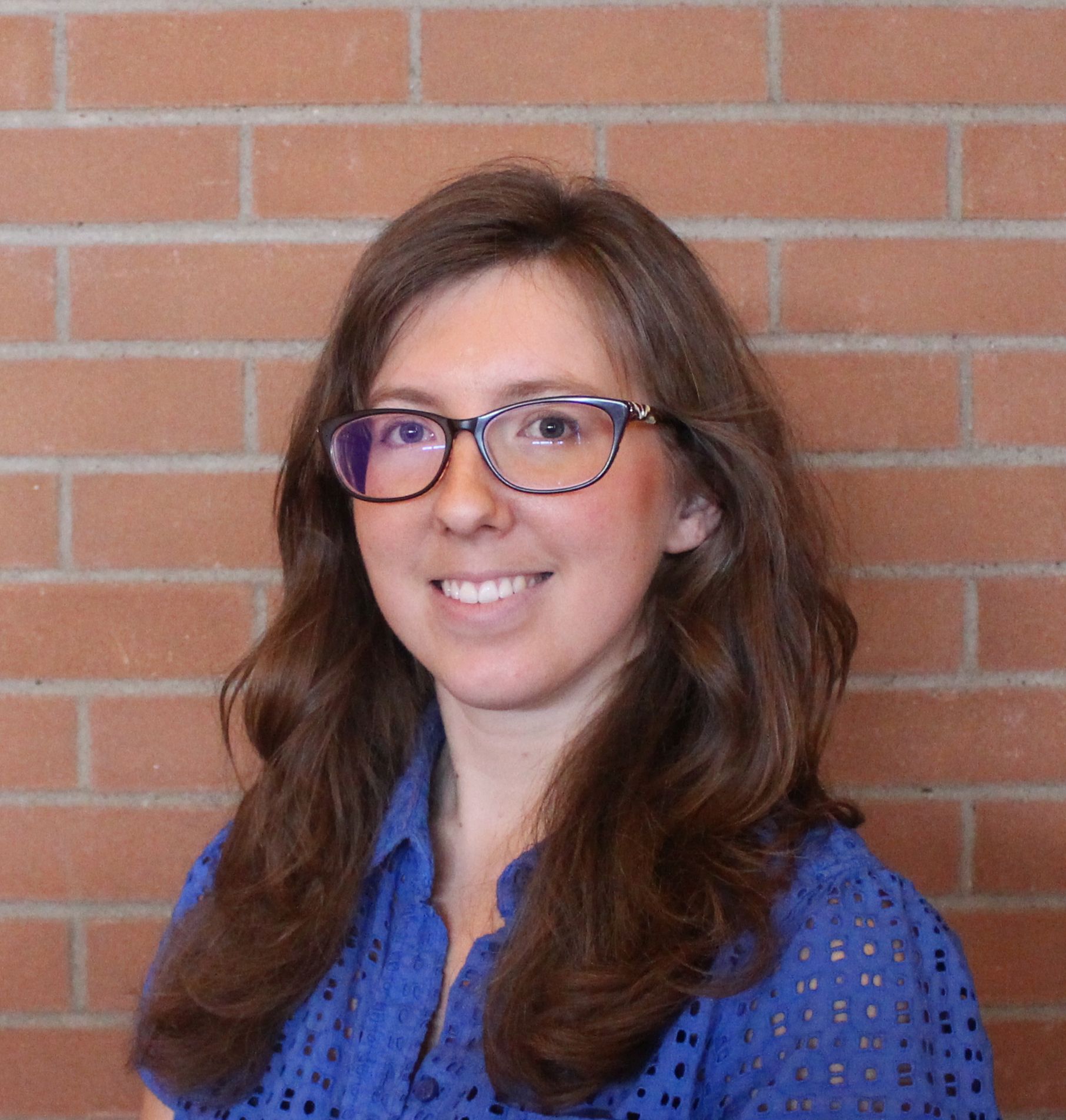 Latest posts by Sarah Wisniewski
(see all)